Diogo Morgado Fans
Mobile version
Welcome to the unofficial portuguese-english fansite for actor Diogo Morgado, best known for his roles in portuguese soap operas and american hits like "The Bible" and "Son of God". We have no affiliation nor do we represent Diogo in any way. This is just a work of a fan. ENJOY!
Foram ontem anunciados os nomeados para a 4ª edição dos "Prémios Áquila", a única premiação nacional a conciliar Televisão e Cinema português, e cuja votação está nas mãos do público.
Diogo Morgado já havia sido anunciado como membro da Comissão Extraordinária dos Prémios (encarregue de nomear e escolher os vencedores dos Prémios Especiais), e foi agora anunciado como nomeado na categoria de Televisão para "Melhor Actor Principal", pelo seu papel na novela "Ouro Verde" (que também está nomeada para "Melhor Telenovela").
O anúncio dos vencedores será transmitido no canal Cinemundo na noite de 1 de Maio pelas 21h00, desde a Sede da Fénix Associação Cinematográfica, com apresentação de Bruna Quintas e Eduardo Frazão, que serão acompanhados por outros 10 actores, na tarefa de anunciar os 17 eleitos deste ano.
Até lá, podem votar no Diogo em www.premiosaquila.pt (votação única)
Muitos parabéns Diogo!! 😀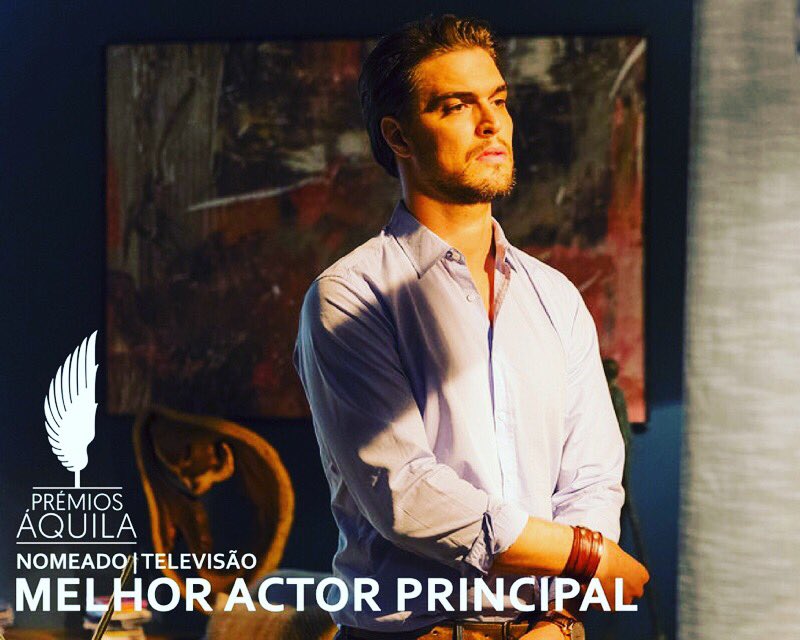 The nominees for the 4th edition of the "Aquila Awards" were announced yesterday, the only national awards to reconcile portuguese Television and Cinema, and whose voting is in the hands of the public.
Diogo Morgado had previously been announced as a member of the Extraordinary Committee of the Awards (in charge of selecting the winners of the Special Prizes), and he has now been announced as "Best Actor" nominee in the Television category for his role in "Ouro Verde" (which is also nominated for "Best Telenovela").
The announcement of the winners will be broadcast on the Cinemundo channel on the night of May 1st at 9:00 pm, directly from Fénix Cinematográfica's headquarters, hosted by Bruna Quintas and Eduardo Frazão, who will be accompanied by 10 other actors in the task of announcing the 17 elected this year.
Until then, you can vote for Diogo at www.premiosaquila.pt (one vote only)
Congrats Diogo!! 😀